The FAFSA only takes an average of 21 minutes to complete, and it's a crucial step in funding your higher education. Unfortunately, many students are missing out on the free money that the FAFSA can bring. According to a recent analysis by the National College Attainment Network, more than 1.7 million high school graduates skipped filling out the FAFSA during the 2020-2021 academic year. Of those, nearly half (813,000) would have been eligible for Pell grants—funding that they wouldn't have to pay back. But to qualify for aid, you need to apply. This guide will help you do that so you can take advantage of every dollar available to you.
The guide starts with the basics (eligibility, deadlines) and then provides a detailed walkthrough for filling out the Free Application for Federal Student Aid (FAFSA). We'll also cover common mistakes students make when applying for aid and hear from a FAFSA expert about best practices when it comes to the application.
FAFSA What, When and Why
The FAFSA is the universal form that all college students need to complete to receive most types of financial aid, including federal, state, and school-based money. Keep in mind that the first letter stands for "free," so you should never have to pay to complete the form. The FAFSA for the following academic year goes live on or around October 1 of the previous year (e.g., the application for the 2023-2024 school year will go live on October 1, 2022). Try to complete the form as soon as possible because some sources of aid are on a first come, first served basis.
FAFSA Dates to Know
Since the funds are limited, it's crucial to meet the deadlines. In general, the FAFSA form must be submitted no later than 11:59 p.m. CT on June 30 for the year you're requesting aid (so, if you're applying for aid for the 2022-2023 school year, the deadline is June 30, 2023). Any corrections or updates must be submitted by mid-September (the date for the 2022-2023 academic year is 11:59 p.m. CT on September 9, 2023).
FAFSA Dates Can Vary By State
Keep in mind that all colleges and states have their own FAFSA deadlines, so check in with your state's higher education office or school's financial aid administrator for details. It's also a good idea to ask what constitutes a deadline: Is it the date your application is processed or the date the school receives the data? There may be a difference between the two, so double check. Still have questions? Our financial aid hub is a great source of information for prospective students and parents.
A completed FAFSA is essential for receiving many types of aid, including grants, scholarships, and loans. So, if you need assistance in paying for college, a FAFSA application is non negotiable. When it comes to your individual financial aid package, there are several different types of aid you may receive; the most common buckets are federal, state, and private.
Types of Aid Determined by FAFSA
Federal Aid
In terms of federal aid, grants are the most desirable (and limited) option. Qualified students may be eligible for Pell grants, Federal Supplemental Educational Opportunity Grants, Teacher Education Assistance for College and Higher Education (commonly called TEACH) grants, and Iraq and Afghanistan service grants.
If grants aren't an option or you need additional aid, you may need to consider federal loans including subsidized and unsubsidized loans and Parent PLUS loans. Many aid packages also include federal work-study jobs, which are part time jobs associated with the college or technical school. In these positions, students work a few hours a week in a department like the library, cafeteria, or admissions office to earn money for their education.
In addition to the grants, loans, and work-study positions, the federal government also offers the following types of special aid: assistance for military families (veteran or spouse/child of veteran), AmeriCorps education awards, educational and training vouchers for current and former foster-care youth, and special scholarships and loan repayment programs offered through the Department of Health and Human Services Indian Health Service, National Institutes of Health, and National Health Service Corps.
State Aid
In addition to federal aid, you may also be eligible for grants, loans, or scholarships from your state's education agency. The types and amount of aid will depend on your state of residence. For example, New York State offers the Tuition Assistance Program, which provides grants to New York residents attending in-state post-secondary institutions. Other states also host grant and loan programs and some even offer scholarships for in-state tuition. Contact your state's higher education department or your school's financial aid administrator for details.
Private Aid
Many colleges also offer scholarships for qualified students. Many of these scholarships are merit-based, but others may be income-based. It's usually preferable to obtain federal or state loans, but if you need additional funding many banks and credit unions offer private loans. Keep in mind that federal loans must follow rules regarding fixed income rates, payment deferrals, and loan forgiveness. Private loans, on the other hand, are not required to abide by these rules, so be sure to read the fine print.
How do I Know if I Qualify for Aid?
Even if you think your family income exceeds the guidelines, it's still a good idea to fill out a FAFSA. Income requirements vary based on family size and if any family members will attend college or technical school at the same time. Keep in mind that special considerations such as unemployment or high medical costs are often taken into consideration.
A recent analysis showed that approximately $3.75 million dollars in Pell grants went unclaimed for the 2021-22 year because eligible students didn't apply. Remember, the only way to know if you're eligible is to complete an application. And since it's free, you've got nothing to lose!
You are eligible to complete the FAFSA if you:
Are a U.S. citizen, permanent resident, or eligible noncitizen (see below for details)
Have a valid Social Security number (certain exceptions apply if you're a student from the Republic of the Marshall Islands, Federated States of Micronesia, or the Republic of Palau)
Demonstrate financial need (remember, these requirements vary!)
Have satisfactory grades that will gain you admission into a post-secondary program
Are currently enrolled in or plan to enroll in an eligible degree program at a Title IV school that meets FAFSA regulations
Have a high school diploma or recognized equivalent (such as a GED diploma or homeschooling certificate)
Are not in default on a federal student loan, do not owe money on a federal student grant, and only plan on using the funds for education purposes (you can't use aid for a spring break trip to Cabo, okay?)
Wondering what constitutes an eligible noncitizen?
U.S. nationals, permanent residents (i.e. you have a green card), certain Arrival-Departure record (I-94) holders, individuals with a T-visa or who have a parent with T-1 nonimmigrant status (for victims of human trafficking), and battered-immigrant qualified aliens (for victims of domestic abuse) are eligible to complete a FAFSA. In addition, there are special rules for undocumented students, so be sure to check with your financial aid administrator about details.
If you're not an eligible noncitizen you won't receive U.S. federal aid, so check with your country's embassy, consulate, or higher education office to inquire about funding. It's also worth checking to see if you're eligible for scholarships, either from your college or technical school or from private entities. Non eligible citizens won't receive federal aid, but they may qualify for state or school-based aid, so a FAFSA application might be worth the time.
Currently incarcerated students or those with a criminal record are eligible to apply for some types of aid, but there are exceptions based on the situation. For example, if you are subject to an involuntary civil commitment for a sexual offense, eligibility may be limited.
Steps to Submitting Your FAFSA Forms
Filling out the FAFSA shouldn't take an exceptionally long time but it can be a little tricky, especially if you're applying for the first time. Before you get started, familiarize yourself with all the required documents and make sure you can access your most recent tax information. It's also best to have a parent nearby (if you're a dependent) in case you need help answering the questions. Block off an hour or so, find a quiet space to work, and you'll be hitting submit in no time.
Gather all of your Essential Documents

It's a good idea to gather everything you need before you start the FAFSA application. Start with the following items: your social security number, W2s from any job you worked in the past year, and your parents' income and tax information. Keep in mind that when you begin the FAFSA you will likely be using tax information from the previous year, so if something has changed, like a job loss, you'll need to let your school's financial administrator know. You'll most likely need your parents' financial information, unless the U.S. Department of Education considers you to be independent.

Create an Account on the FAFSA Website

The FAFSA is an online application, and the easiest way to complete and electronically sign the form is with an FSA ID. You and a parent will each need your own individual ID. To avoid confusion, don't share your ID number with your parents and vice versa. Do write down your FSA ID and keep it in a safe place. It can take a few days for the account to become active once you create it, so take that into consideration when planning for application deadlines.

Fill out Your FAFSA Form

This section can trip up some students, so be sure to pay extra attention to details, especially when it comes to your birth year, legal name, and social security number. If you're ever unsure of what a question is asking, click on the ? symbol for more information. You're able to list up to 10 colleges or technical schools on your application; if you are applying to more than 10, you can come back and change some of the schools later. List any school that you are planning to apply to – don't wait until you've applied or have been accepted. You can always edit the list later.

Upload all Required Documents

If your parents have filed taxes in the past year, you'll probably be able to import their financial data using the IRS Data Retrieval tool. This is a big timesaver and a good way to minimize mistakes. Since the data is coming directly from the IRS, there's less of a chance of user error. In the student financial information section, you'll enter any tax and bank account information that may apply. For any questions that don't apply to you, just type zero.

Sign and Submit

If you aren't going to complete your FAFSA in one sitting, create a "Save Key" to pass the partially completed form back to your parents so they can input their information. This is different from your FSA ID, which you shouldn't share. Once you input all your information and are ready to electronically sign the application, you'll use your FSA ID. If you're a dependent, you'll also need one parent to electronically sign the form. If they're undocumented or have a green card they'll need to print out the signature page and mail it in. Keep in mind this will take a few extra days to process.

Get Your Student Aid Report (SAR)

After you've submitted the FAFSA application, you'll receive a report that lists your Expected Family Contribution (EFC) as well as estimated eligibility for federal student loans and Pell grants. If you signed the FAFSA form electronically and provided an email address, you should receive a link to your SAR. If you mailed in a signature page, it may take a bit longer. And if you didn't provide an email address, expect a paper SAR in the mail. Once you have your report, review it to make sure everything is correct. If your application included incorrect or missing information you won't receive an EFC or SAR and will instead have to resolve issues listed in the "What You Must Do Now" section.

While you Wait Apply to Schools and Scholarships

In addition to the estimated federal aid listed in your SAR, schools will also use the report to determine your eligibility for state and school-based aid. If you notice any mistakes on your application, make a correction either online or by making notes on the paper SAR.

Receive Your Offer Letters and Choose Your College

Once you know where you've been accepted, you can compare aid packages to assist in your decision.
10 FAFSA Mistakes to Avoid
Applying for financial aid can feel overwhelming. From unfamiliar acronyms to required documents, a lot is involved. But with potentially thousands of dollars on the line, it's not something you want to mess up (or ignore completely). If you want to receive every dollar you're eligible for, you'll have your best chance if you fill out the FAFSA correctly the first time. Review this list of common FAFSA mistakes before you hit submit.
Not Applying at All

The worst mistake you can make with the FAFSA is forgetting to or deciding not to apply. Many students incorrectly assume that, because of their citizenship status or family's income, they won't qualify for aid. In some cases, this is true and federal aid won't be an option, but you'll never know for sure unless you apply. Worried the form is too complicated? The "?" symbols near each question can help with anything you're unsure about. Even if you don't qualify for federal aid, a completed FAFSA helps schools determine your eligibility for state and school-based aid, which often have different requirements than federal funding.

Filing an Incomplete Application

The FAFSA requires attention to detail. It's common for filers to make typos or enter a wrong number, seemingly small things that can cause issues and jeopardize funding. When the application says "you" or "your," remember that they're referring to the student (even if a parent is filling out the application). Before you hit submit, always double check things like name spellings, birth dates, and social security numbers. To minimize errors with financial information, take advantage of the IRS DRT. This will auto-populate your family's tax information and save you time (and potential typos).

Not Filing Early Enough

All schools and states have their own deadline, often well before the final federal deadline of June 30. Funds are limited and can run out, so to maximize your aid apply as soon as possible after October 1. And remember, if this is your first time filing a FAFSA, you'll need an FSA ID. This can take a few days to become active, so it's a good idea to create an ID before October 1.

Not Applying Because You Missed the Deadline

Thinking about applying late? All is not lost. Even though sooner is always better when it comes to the FAFSA, late filers can qualify for aid. While certain types of funding (e.g., Pell grants), might run out, you may still be eligible for loans, work-study positions, or scholarships.

Not Naming Every School You are Considering

There are 10 spots for schools on the FAFSA, so you should list every school you're considering (even if you're not 100% sure you'll apply or get in). You can always go back into the form and remove schools or a school can disregard your application if you decide not to apply (or don't get in). If you're applying to more than 10 schools, you'll need to list your first set (remember to prioritize state schools) and then go back in and edit the application to remove some schools and add others so they receive your information. Adding too many schools is better than not enough.

Not Ranking Schools Appropriately

If you are applying to in-state schools, those should always be listed first. Each state has its own rules regarding ranking; while many just require that you list a state school to be eligible for aid, some have specific ranking requirements. For example, to receive state aid in Connecticut, you must rank an in-state school in one of the first two spots. And in Pennsylvania, grant awards are made for the school listed in the top position, although the school can be in Pennsylvania or a partner state such as Ohio, West Virginia, Massachusetts, Delaware, Vermont, or the District of Columbia.

Not Filling Out Additional Grant and Scholarship Applications for Each School on Your List

In addition to federal and state aid, you may be eligible for grants and scholarships offered by your college. Contact your financial aid administrator for a list of scholarships and apply to any (and all) that may be pertinent. You may qualify for grants based on your family's income, your own merit, or the department you've applied to.

Not Re-filing Every Year

Unfortunately, the FAFSA isn't a one and done task. A submitted application only applies to one academic year, so you'll need to complete the application each year that you attend college. Make a note of any federal, state, and school deadlines so you're not surprised when it's time to fill out a renewal.

Assuming There is an Age Requirement

Did you know that there are no age or income limits for financial aid? While you must be age 13 to create a FAFSA account and ID, there's no upper age limit. Everyone from high schoolers to senior citizens should fill out a FAFSA if they plan on attending a college or technical school. There are no income limits, either. The amount of aid you're eligible for will depend on several things including family size and your year in college. Plus, some aid is merit-based rather than income-based.

Not Asking for Help

The FAFSA contains questions you may have never encountered before and it's common to be a bit confused or overwhelmed. If you're not sure how to answer a question, navigate to the "?" icon for more information. You can also reach out to a guidance counselor or your school's financial aid office for more help. If you're still looking for answers, call or email the Federal Student Aid Information Center.
A FAFSA Expert Weighs In
We recently spoke with Mark Kantrowitz, an independent financial aid expert and author of bestselling books about planning and paying for college. Mark helps students maximize their financial aid packages, whether through loans, grants, scholarships, savings plans, or education tax breaks. In addition to his work as an author and a member of several advisory boards, Mark strives to deliver practical information, advice, and tools to students as they navigate the process of paying for college.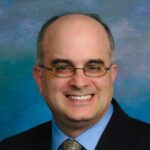 Mark Kantrowitz
Mark Kantrowitz is an expert on student financial aid and has been quoted in more than 10,000 newspaper and magazine articles about college admissions and financial aid. Mark has written for The New York Times, The Wall Street Journal, The Washington Post, Reuters, U.S. News & World Report, MarketWatch, Money magazine, Forbes, Newsweek, and Time. Mark is the author of five bestselling books about scholarships and financial aid and holds eight patents. Mark serves on the editorial board of the Journal of Student Financial Aid, the editorial advisory board of Bottom Line/Personal, and the Bankrate Financial Review Board and is a member of the board of trustees of the Center for Excellence in Education. He was named a Fellow of the National Scholarship Providers Association. Mark has bachelor's degrees in mathematics and philosophy from the Massachusetts Institute of Technology and a master's degree in computer science from Carnegie Mellon University.
Q. What's the one thing students can do to really maximize the amount of aid they receive?

There are several specific things students can do to maximize eligibility for need-based aid. Not every one of these applies to every student.

File the FAFSA. You can't get money if you don't apply.
File the FAFSA ASAP. More than a dozen states award state grants on a first-come first served basis until the money runs out. Another dozen have deadlines in December through March. Many colleges have very early deadlines. So, procrastinating can cost you money.
Avoid artificially inflating income for the prior year, through bonuses, capital gains, and retirement plan distributions.
Avoid mistakes like reporting home equity or retirement plans as assets on the FAFSA.

Q. What's the most common error you see when students fill out the FAFSA?

Entering cents instead of just whole dollar amounts. Since the decimal point is ignored, this is like multiplying the figure by 100. $123.45 becomes $12,345.
Using the wrong lines from the federal income tax return. Applicants should use the IRS Data Retrieval Tool to transfer the information from tax returns to the FAFSA correctly.
Incorrectly claiming head of household status. Some tax preparers claim head of household status because it leads to a bigger refund, but there are specific rules that must be satisfied and many tax preparers get it wrong.

Q. Are there any individuals who u003cemu003eshouldn'tu003c/emu003e apply for financial aid/fill out the FAFSA?

If you can afford to pay for college using pocket change, you don't need to file the FAFSA—for example, if you earn more than $350,000 a year, have more than $1 million in reportable assets, and your child is enrolling at a low-cost public college.

But, even then, you may want to file the FAFSA to get access to low-cost federal student loans, which are a good way for the student to have skin in the game. Also, some colleges require students to file the FAFSA even if they only want merit-based aid.

Q. Are there any downsides to filling out the FAFSA (i.e. will it hurt your chances of admission at a school)?

Some colleges have need-sensitive admissions, where they consider the ability to pay for college before making an offer of admission. Usually, the first three-quarters of the class are admitted without regard to financial need, and then they start considering financial need as a factor when their financial aid budget runs low.

But, if you don't apply for financial aid at these colleges, you won't be able to get grants from the college in subsequent years—unless you can show that your financial circumstances have changed. StudentAid.gov doesn't want families trying to game the system.

Q. What's one thing you wish parents or students knew about applying for financial aid?

More students should appeal for more financial aid, especially if their family's financial circumstances have changed during the last two years (e.g., job loss or pay cuts) or their family has unusual financial circumstances (e.g., high unreimbursed medical expenses or high dependent care costs for a special needs child or elderly parent, etc.).

It takes less than an hour to submit the FAFSA. Likewise, it takes less than an hour to search for private scholarships on websites like Fastweb.com or the College Board's Big Future. Finally, beware of scams. If you have to pay money to get money, it's probably a scam.