College is a life-changing experience. While it sometimes requires all-nighters, they shouldn't start before you get there. Many high school seniors spend late nights stressing over their readiness for college, but you can avoid this pre-college dread by having specific goals and taking the steps necessary for reaching them. This guide covers those steps – everything from academic preparation and getting accepted to paying for and transitioning to college – and discusses how you can best set yourself up for success on campus before you even arrive. You'll learn everything you need to consider to help you start your first semester with confidence.
Academic Preparation
A strong academic resume helps you get bigger scholarships, have a better chance at getting into your dream school, and make you a more competitive candidate overall. Yet, it's confusing to know what you should prioritize in high school to be an academically competitive candidate. While grades are important, they are not the only factor to consider when preparing for college. In fact, eight main areas influence your academic preparedness. From grades and taking the right classes to using your summers wisely and volunteering, these areas will help you be as academically prepared as possible for college.
Getting Good Grades
The most obvious way to prepare academically for college is to get good grades since they often lead to better financial aid packages and an increased chance of getting into your dream school. Good grades also show a college admission committee that you're committed to your academics and that your commitment has been consistent over several years, subjects, and teachers. If your grades are less than stellar, don't worry. Consistently good grades or a dramatic improvement in grades both show admission committees you are devoted academically and can improve and grow.
Take the Right Classes
For highly competitive schools, aiming to get good grades in the right courses not only shows your commitment to academics but also can count as college credit. These highly selective courses differ from school to school but could include AP courses, International Baccalaureate courses, and dual-credit courses through a community college. Beyond the level of the courses taken, colleges also look at the breadth. Admissions committees want students who took challenging science and math courses, for example, along with multiple years of a foreign language and AP English.
Test Scores
Many colleges require standardized test scores, usually from ACT or SAT. When preparing for these tests, purchase a preparation book or online guide to help you study. Also, look up the average ACT and/or SAT scores of students accepted to your top schools to help you know what to aim for. You're then ready to take the test for the first time. Remember that each time you take the test your results show your overall score and give feedback on how you did on each section of the test. Use this feedback to customize your study as you prepare to take the test again. Plan to take the ACT or SAT at least two times.
Participate in Extracurriculars
Academic preparation doesn't end when you leave the classroom. Extracurriculars also inform an admissions committee about your commitment. When choosing what clubs to join, hobbies to take on, and sports to participate in, consider what you are most passionate about and can do consistently throughout high school. Dedicate yourself to two to four extracurriculars rather than creating a laundry list of extracurriculars with minimal commitment. For example, having a lead role in the school newspaper and being captain of the robotics team your senior year looks better to colleges than being a general member of eight clubs at your school.
Do Some Volunteering
Another great way to boost your academic resume and give back to your community is to volunteer. As with extracurricular activities, choose one to three causes you care about and consistently show up for them instead of going to random volunteering events every once in a while. For example, go to the monthly food kitchen to serve meals or volunteer twice a month to play bingo at a local nursing home. Some school extracurriculars, like the National Honor Society or Key Club, even organize volunteering events so you can volunteer with your friends.
Set Some Goals
A plan without a goal isn't really a plan, so make sure your academic prep plan is guided by a specific, tangible goal. While that goal could be getting into a certain school, it's often better to tailor your academic experiences around your interests and what you might want to study in college. Think about what you might major in and plan your course load and extracurriculars around that area. If you want to be a lawyer, for example, take an extra civics course and join the debate team. Someone who wants to be a nurse might take more advanced science courses and volunteer at a local hospital.
Use Summer Breaks to Grow
While you should have fun during summer break, you can still also bolster your academic resume. Keep learning and expanding your mind over the summer, maybe by finding a job that helps you learn something new or volunteering for a cause you're passionate about. You could also complete an internship with a local business or look into preparatory programs, like the Kenyon Young Writers Program, run by universities to pad your resume.
Gain Leadership Experience
Being involved in extracurricular activities is great, but colleges also love to see leadership experience. That could include being the captain of a mock trial team, earning an Eagle Scout award, or being president of a school club. Aim for one to two positions where you can develop your leadership skills and show admissions committees that you understand how to take charge and manage a team or project.
Applying and Getting Accepted
You've gotten good grades, taken AP courses, and beefed up your extracurriculars. Now you're ready to apply to college. Even if you've done as much as you can to have a stellar application, the last run to the finish line – the college application process – can feel like the most painful and stressful part. To ease some of that stress, consider each of the following when applying to college and getting accepted into the right school for you.
Where to Apply
It seems like there are countless universities to choose from, and there are a lot. In fact, the US Department of Education says there are over 4,000 universities in the U.S. alone. Before searching through all the possibilities, create a list of traits your dream college should have. Here are some questions to get you started.
Is my dream program online or traditional?
What major and minors must the school I go to have?
What can I afford with and without financial aid?
Where can I get into with my grades and test scores?
What other features would my dream program have? (i.e., study abroad, career resources, certain extracurriculars, etc.)
After compiling your list, look at colleges that fit your price range, are delivered in your preferred learning format, and have the academic programs you want. Based on how likely you are to get into and afford each, categorize your schools into reach schools and safety schools. You want to apply to a good mix of both.
The Application Process
Now that you've decided where to apply, it's time to fill out the applications. Many schools use the Common App, which allows you to fill out one application and send it to any school using it. Schools not using the Common App have their own applications.
Whether a school uses the common application or not, there are common components you'll most likely have to submit. They are:
Application form
Essay or personal statement
Letters of recommendation
Transcripts
SAT/ACT scores
List of extracurricular activities, awards, and accomplishments
Whether you apply to an online or traditional program, there are ways you can make your application package stand out. One of the best is to have a great SAT/ACT score and good grades, but you can also utilize your extracurriculars, personal essays, and letters of recommendation to help your application get noticed.
When it comes to your essay, be as specific and thoughtful as possible. Your application should paint a picture of your academic career and what you want to accomplish during college. The essay portion allows you to illustrate that picture. It's best to start your essays early and to ask teachers, parents, and friends to review them and give you feedback.
When it comes to collecting letters of recommendation, ask for them as early as possible. A good rule of thumb when asking a teacher, coach, or someone else to write a letter of recommendation is to request it at least a month before you need it.
Getting Accepted
Once your application is submitted, the wait for acceptance letters begins. During that time, try to destress, celebrate, and not think too much about if you were accepted or rejected. Colleges usually send out decision letters between January and April, though some have rolling admission and send out decision letters earlier.
Once you get your acceptance or rejection from each school, it's decision time. If you've applied to multiple schools. which is recommended, you might have multiple offers. Those acceptance letters combined with your financial aid packages will help you make your decision about which school to attend.
Weigh all your options carefully before accepting. You can also go back to your list of ideal traits and see how each program you were accepted into lines up with them.
Paying for School
Once you're accepted, it's time to figure out how to finance your education. If you need financial aid to afford college, you're not alone. Over 82% of students need financial aid. Luckily, there are many financial aid options available, including college saving options, loans, and scholarships. Check out the basics of each option below to learn how you can take advantage of one or more financial aid options.
College Savings
College savings options are available for both you and your parents, and many (e.g., A 529 plan, UGMA/UTMA, a Roth IRA, and a Coverdell ESA) can be started from the day you're born. A 529 plan lets families invest funds in the stock market to later take out and use for college, while a UGMA and UTMA are two types of custodial funds where parents can transfer investments, cash, and real estate (UTMA accounts only) once a child is of age. A Coverdell ESA is a trust set up when a student is in kindergarten or early grade school, and the money in the trust can only be used for college.
If you intend to go to college in the same state where you grew up, look into state-specific college savings plans. These offer a better financial pay-off but must be used at in-state universities. For example, Pennsylvania offers a state-funded 529 that is a lower-risk than typical 529s, but any money in the account must be used at a state school.
Financial Aid
Along with college saving options, federal and state aid are also available. Options include state-subsidized loans, Pell Grants, and other need-based aid. Eligibility for any of this aid requires filling out the FAFSA, which results in the federal government sending you a financial aid package that might include aid you don't have to pay back (e.g., a Pell Grant) along with offers for federal and state loans. You can also apply for private loans, but these usually have higher interest rates than loans from the Department of Education. Depending on what state you live in, there may be other financial aid opportunities available to you, too. For example, Ohio hands out the Ohio College Opportunity Grant to high-achieving high school students who demonstrate financial need and are going to a college in Ohio. Some universities also have need-based aid programs. To learn more about the FAFSA and financial aid, check out our financial aid and FAFSA pages.
Scholarships
Scholarships are awarded by colleges, private organizations, and federal and state governments to help students fund their education. Unlike financial aid, these awards are given out based on a set of standards determined by a scholarship committee, and the money doesn't need to be paid back. Award amounts range from $50 to the full cost of tuition.
Each scholarship usually has its own application independent of the FAFSA and college application. To learn more about scholarships, check out our scholarship page.
Work-Study & Other Employment
While this option isn't likely to pay for your entire education, it can help you make a bit of money to offset the costs of college. Work-study programs offer guaranteed on-campus jobs to those demonstrating financial need through the FAFSA. Jobs range from helping sort books in the library to managing the university gym. If you don't demonstrate enough need to qualify for work-study positions or need a job on top of your work-study position, there are a variety of jobs you can get on and off campus. You can even apply for jobs and paid internships that give work experience in your field in addition to extra money to help pay for college.
8 Tips for Making the Transition to College
Now that you've chosen your university, figured out financial aid, and put down the deposit for your first semester, you're almost ready. The last thing you need to do before arriving on campus is to prepare for the transition. The tips below can help both online and on-campus students thrive during their transition to college life.
Create a Schedule and Stick to it

Enroll as soon as possible, then block out time each week on your calendar or planner for class time, study time, work shifts, sleep, and social and personal activities. Stick to this schedule as much as possible and adjust as needed to meet your changing needs or other requirements. Good time management skills and study habits are important for both college and career success.

Declare a Major

If you haven't already decided on a major, think about the classes you can take to help you make a decision and declare your major by the end of your freshman year. To help you decide, ask some older students about their majors, especially those in majors you're considering, so you can get a better idea of the day-to-day realities of that academic path.

Decide How You Want to Socialize

Social life is an important part of college, and besides being fun, it helps you build your future network. Join a club or participate in student organizations. Start with the college organization fair, which usually takes place near the beginning of the semester.

Carve Out Some Time for Fun

Part of what makes college so great is that it's a time to figure out who you are and who you want to be. Many students use this newfound sense of freedom to live it up in unhealthy ways, such as skipping classes, not maintaining a proper diet, or hanging out with friends instead of studying. Find a balance between fun and staying focused on your degree.

Prepare to Move

Whether you're moving into a college dorm or just away from home, moving can take up a lot of energy. Before moving, create a list of everything you might need and figure out where you can buy what you don't already have. A day or two before the move, check that you have everything and confirm with family members and friends about helping you move. Once you've moved in, stay in touch with your family and friends back home to avoid homesickness.

Maintain a Healthy Routine

For many students, balancing academic, professional, and social obligations of college is a serious challenge. Just because you have a full plate, though, doesn't mean you should skip out on healthy habits. A healthy routine sets you up for life success and includes things like eating fruits and veggies at every meal, sleeping eight hours a day, and paying attention to your mental health and stress levels.

Explore Online Resources

Your college likely has some great resources. From a career center to faculty willing to help you find your professional path, many of these resources are available through your university's website. Online resources are not only great for online students but also for traditional students who want to check out what their college has to offer before they arrive on campus.

Tips for Online College Success

If you are an online student, there are a couple of things to do before classes start to make sure you have a successful semester. Check your internet connection to make sure it's sufficient and make sure you have a quiet space where you can attend your online courses without distractions. You will also want to make sure you have access to all of the technology you will need to attend classes and submit your work. Check with your program to ensure you have everything ready to go before classes start.
Resources for College Planning
Still looking for more resources to help you plan for college? The twenty resources below cover everything from help with financial aid, applying to college, preparing academically, and transitioning socially to college.
Interview with a College Planning Expert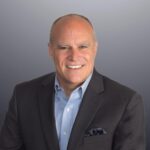 Joe Orsolini
Joe Orsolini is an expert in college planning who profoundly understands the intricate details of the college financial aid system, college savings, and educational tax breaks. He specializes in the unique financial needs of parents who plan on sending their children to college. Joe draws from many years of experience assisting families of all income levels with the college planning process, college savings, tax preparation, and retirement advice. As a nationally respected authority on college planning, Joe has been featured in a variety of media outlets including the Wall Street Journal, Bloomberg, Kiplinger's, FOX Business, Savingforcollege.com, Forbes, Business Insider, MSN Money, US News & World Report, and Yahoo Finance. His book, Don't Pay the College Sticker Price, is set to be released in the fall of 2022.
Q1: What factors should students consider when deciding where to apply to college?

A1: Students should have a frank conversation with their parents about their budget for college. Too often students apply to colleges their families simply can't afford. This leads to bad options later when it comes time to make a final choice.

Q2: What are some underrated or underhyped ways to get financial aid or make college more affordable?

A2: Find schools where you will be in the top 25% of the school's student population. Those are the students who get the money. The only thing going to a stretch school does is stretch your wallet because you won't qualify for merit aid if you are just barely getting in. Also, while technically not financial aid, the government offers several different tax breaks that can save families upwards of $15k on college expenses. Many families miss out on these credits because they are unaware of them.

Q3: What should students do the summer before college to prepare?

A3: Enjoy yourself. This is probably one of the last carefree times of your life. Going forward, you are going to want your summers to be focused on internships and other activities to advance your future career.

Q4: What is an overlooked part of the college planning process?

A4: Make plans to visit your university's career center. You are ultimately there to get a job. Find out what resources are available to help with internships and post-graduate job placement.

Q5: What should students do to set themselves up for success as soon as they arrive on campus for their first semester?

A5: Get to know your professors. It is easy to simply come and go from class without interacting with your teachers, but these are the people that can help get you on research projects and other activities that will provide the experience needed for jobs, internships, or graduate school. Get on their radar.