It's an image that can send a shiver through any student's spine: You've been having a great year so far at college, but it's a new semester, and you need to buy new books and supplies for your classes this term. You go to check out online or at the campus bookstore, and your card is declined.
The thought of running out of money while in college is a powerful and frightening one, but you can take steps to avoid it. While college can be expensive, careful budgeting and tracking your expenses can help prevent you from getting in over your head. The skills you learn budgeting and managing your finances in college will only get more valuable as you begin your professional career.
This guide contains essential budgeting and money management strategies you can implement now as a student to help you develop your college financial plan and beyond. Mastering these skills now can give your peace of mind a giant boost and help you avoid any bookstore checkout line snafus. Keep reading to become the master of your finances today.
Preparing Financially for Online College
It's not too early to get your college financial plan together, even if you haven't started college yet. As you're preparing to apply for an online college degree, finances are an important consideration as you decide which programs might be a good fit for you and where you want to apply. Online college is often more affordable than studying on campus, but it's still important to be prepared, especially since financial aid can often be first come, first served. Here are some important pre-college steps to take toward a thriving college financial plan.
Save and Build an Emergency Fund
During your college experience, you never know when you might have an unexpected expense, from car trouble to a broken laptop to needing to travel last minute for school or family reasons. That's why building an emergency fund before college of at least a few hundred dollars is a good idea. Then, when you need to deal with a last-minute expense, the money will be there waiting for you.
Compare Affordable Online Programs
The costs of online college can vary more than you think. Depending on your school's tuition rates, whether you're eligible for in-state tuition, and more, the same degree can cost far more or less at different schools. When you're applying for your online college program, be sure to do a cost comparison for the different schools on your list to ensure you're getting the best value for your money.
Figure Out How to Minimize Loan Use
While you may have to take out some student loans, the difference between minimal and maximal loan use can mean everything after graduation. Try to find an affordable college that offers opportunities for financial aid and build up some savings for your various college expenses to minimize how many loans you take out and minimize the amount of interest you rack up as you study to avoid a big bill later.
Apply for Scholarships
Between school-specific scholarships, state-funded scholarships, and scholarships offered by private charitable organizations, the opportunities for scholarship funding are out there waiting for you. Apply to as many as you're eligible for and can realistically fill out the application forms for. Set up a spreadsheet with scholarships, requirements, and deadlines to help keep track of which ones you're applying for. While it can seem like a lot of work and requires organizational skills, you are maximizing your chances of earning funding with every application you submit.
Consider Working or Work-Study
Gaining experience for your resume and earning money while you study is a winning combination. When you're applying for federal student aid via the FAFSA, be on the lookout for the question that asks if you're interested in work-study. You can also look for on-campus jobs. While it can be challenging to balance the responsibilities of a job or a work-study program with college classes, by doing so, you can gain important professional skills, earn money, and build a resume that stands out to future full-time employers after graduation.
College Budgeting 101
You may have heard of budgeting or the importance of having a balanced budget in which your expenses don't exceed your income, but have you ever set up a budget of your own? From the 50/30/20 budget to the zero-dollar budget, there's a solid budget system out there for you no matter how much you earn and spend. Before choosing a budget, get familiar with the basics of creating and sticking to your own college budget.
Budgeting Step-by-Step
Step 1 – Add up your income and expenses for a given period (say, a month or a semester). Income can be allowance, funds you receive from student loans and scholarships, or money you earn from a job. Next, add up your monthly expenses, which should include tuition and fees if you'll be paying them during this period, including living expenses like rent, food, subscriptions, class materials, and entertainment.
Step 2 – Subtract your expenses from your income to see how much money you'll have left over to save, invest, or spend on extra nonessentials at the end of the month.
Step 3 – If you have a positive amount after Step 2, you're in good shape. You're spending within your means and should have money left over after you pay all your bills. If it's a negative number, you'll need to make some cuts.
Step 4 – Figure out what can be cut from your expenses to make everything balance out. That streaming service you don't watch very often is a good place to start. Even if you're spending within your means but want to start saving, this is a valuable exercise.
Example Online Student Budget
Your budget doesn't need to be complicated. Below is an example of a simple set of tables online college students can use to keep track of their income and expenses:
Income:
| Source | Amount |
| --- | --- |
| Scholarships | $500/month |
| Part-time Job | $800/month |
| Parental Support | $200/month, plus housing |
| Student Loans | $500/month |
| Total: | $2000/month |
Expenses:
| Expense | Amount |
| --- | --- |
| Housing | n/a; living with family |
| Food | $300/month |
| Tuition | $1000/month |
| Books | $50/month |
| Utilities | $75/month |
| Transportation | $100/month |
| Entertainment | $100/month |
| Savings | $100/month |
| Total: | $1725/month |
Remaining amount to spend:
$2,000 – $1,725 = $275 for spending or saving.
Planning for the Unexpected
When you're creating your budget, it's important to build in a little wiggle room to make sure you have some money left over to allocate for unexpected expenses. This can be different from your emergency fund, and in fact, it should be, so that you can take advantage of unexpected opportunities (like a research trip in your field that calls for some travel expenses) as well as emergency situations.
Learn to Live Frugally
There's no shame in living modestly to help save money. This can mean finding unusual corners to cut such as finding affordable recipes for meal prep and batch cooking so you can avoid too much expensive delivery food and shopping for bargains and looking at secondhand stores to cut back on expenses for things like books and clothing. Frugal living takes some planning, but think of it as an adventure and a challenge to conquer, like finding the most exciting, fun, free entertainment in your city, for example.
Smart Credit Card Use
Many people worry about credit card use, as credit card interest rates can be very high, and it can be easy to rack up debt, especially if you're spending more money than you're bringing in each month. It can be tempting to overspend when you can put it all on the card. Credit cards can be a useful tool when used correctly. By sticking to your budget with discipline and choosing a credit card company with a good rewards program, you can earn points on your purchases that translate to cash bonuses to can be used later. Just be sure to check your statements and not to spend over your budget.
Setting up Your Financial Future
Now that you've got your student budget set up, it's time to look to the future. Setting up good financial habits in college pays dividends down the line. Here are some tasks that can pay off for your financial future.
Start a High-Yield Savings Account
You've already saved up an emergency fund, and you should stash it somewhere safe that can earn interest. Many online banks are offering high-yield savings accounts, which means any savings in the account will earn high interest rates well above the national average. This can be a great place to let your savings work for you. Once you've put your funds into the account, you don't have to do anything aside from sitting back and letting it earn interest while you attend college. If you're diligent about making deposits and avoiding withdrawals, you could have a nice little nest egg upon graduation.
Learn About the Benefits of Compound Interest
Saving and investing early is a crucial step to building a big retirement account, saving for a home, or preparing for other expenses you may think of far down the road. That's because of the magic of compound interest. Essentially, compound interest is what happens when money earns interest not only on the principal amount you save but also the interest you've earned. So, if last year your $1000 savings account earned $100 in interest, this year, the account will earn interest on $1100, and so on.

Create a Game Plan for Paying Off Student Loans
Technically, you don't have to start paying off your student loans until after you've graduated, but it's never too early to think about them. Avoiding the buildup of compound interest on debt is important to ensure that you pay only as much as you have to and not a penny more. Further, if you've already worked out a budget and ideas for what repayment plan you want to enroll in once payments come due, you'll be spared any nasty surprises in your budget when it's time to make your first payment.
Plan Your Next Steps
After graduation, will you be looking for work, going to grad school, or something completely different, like joining the Peace Corps? It's important to think of this in advance. Once you're no longer a college student, your financial needs will change and your income will likely as well. Will you be attending graduate school? If so, you may need to defer payment on your undergraduate student loans and consider how to pay for graduate school. Will you be looking for a job? Knowing the salary and benefits for entry-level jobs in your field is important when planning for live after college.
Continue Living Within Your Means
If you've just started your first full-time job, it can be tempting to splash out on luxuries like a new car, fancy trips with friends, and living in an expensive apartment in a fun neighborhood. Be careful to avoid "lifestyle creep," which is what happens when you spend more as you earn more, so there's nothing left to save or invest. While it's okay to make some upgrades, first review your budget to ensure that you're continuing to live within your means and putting money away for the future.
Be Strategic and Set Goals
Where do you want to be in five years? How about ten? Even if you only have an outline in mind, this can help you build a strategic, long-term set of financial goals. Do you want to buy a house? Will you need money to support a family, whether it's future children or furry friends? Are you planning to pursue a graduate degree, and do you have a plan to finance it? Keeping these kinds of long-term goals in mind can help you avoid the traps of overspending or setting a risky budget and can help get you where you want to be for your future.
Budgeting Resources for Online College Students
Even with the best intentions and plenty of smarts, budgeting can be intimidating, especially to college students who have never managed their personal finances before. Thankfully, you're not the first to deal with this, which is why many people and organizations have developed resources to help college students budget, invest, and set themselves up for a bright financial future. Have look at some of these to get you started, and remember, you're not alone out there:
Albert is an online banking app with a variety of personal finance features, including investment options and ways to track your spending and stick to your budget.
This Webby-award-winning podcast focuses on personal finance from a holistic perspective, with the co-hosts, a financial reporter and a business founder, exploring in particular the perspective of women of color.
This budgeting app not only helps you track your household expenses, including debts and savings, but also has a free-to-use basic platform for students and other new users.
This laid-back personal finance podcast is hosted by two best friends whose personal experiences with tight finances drove them to create a podcast focused on information to build financial stability.
A guide to financial literacy written specifically for an audience of high schoolers and college students, this book uses the "pizza model" to help you build a financial plan that works for you.
Jake, a certified financial planner and first-generation college graduate, gives financial advice aimed at millennials and young people in this personal finance podcast and blog.
One of the largest and most well-known budgeting apps, Mint is free to use and can help you stick to your budget. It's an Intuit product, meaning it can be linked with financial services like Turbotax and Quickbooks.
This is a website for all things financial aimed at college students and other 20-somethings. The site even has sections dedicated to some of their most commonly-searched topics–from credit cards to budgeting to investing.
A major finance and business news site, Motley Fool is a great place for financial news, reviews of financial apps and products, and more, from a highly popular, widely trusted source.
One of the oldest and most famous personal finance blogs around, this site was started by a software engineer who retired at 30 due to careful saving and investing and now coaches others on finances.
An all-purpose personal finance company, NerdWallet provides a wealth of helpful content for financial beginners in the form of free, not-too-technical blog posts on the basics of personal finance.
Farnoosh Torabi's award-winning finance podcast includes guests who have made their mark in the business world and a focus on entrepreneurship and personal finance.
Not letting your finances get ahead of you when you're out with friends is an important financial skill. Splitwise, an app that helps you divide expenses fairly when shopping, dining, or traveling with friends, can help.
This 2019 book offers a five-step solution for managing your student loans, getting financial aid, and crafting a budget that can help you pay off your loans quickly.
With new episodes almost daily, this podcast shares tips for all aspects of the financial life of a college student, including student loan management and starting to invest while you study.
Targeted primarily but not exclusively at young women, this is a personal finance and broader economics podcast that explores finance and business through the lens of feminism.
Aimed at millennials and Gen Z, Chelsea Fagan's The Financial Diet is a website and associated YouTube channel that talks about personal finance, budgeting, and related trends and social issues.
Created by a student loan lawyer, this podcast tackles the issues around all kinds of student loans and gives advice on how to manage yours in different scenarios.
True to its name, this podcast focuses on student loans and discusses other financial aspects of college, including how to make the most of your degree and how to save money as a student.
Written by an award-winning finance commentator and professor, this book provides a guide to money management throughout college and onward into your 20s and the start of your career.
Interview With a Budgeting Expert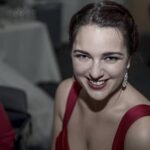 Michelle Snyder
We sat down with
Michelle Snyder
, whose experience with budgeting spans the personal and the professional, to talk about some specific tips for college students on a budget. After graduating from The College of New Jersey with a multidisciplinary BA in interactive multimedia and theater and drama, Michelle moved to London, England, where she currently works as an events and theatre hires manager for the Royal Academy of Dramatic Art and regularly works with budgeting on the job.
Q: Are there any apps or tools that you personally recommend that can help me track and manage my finances?

A: Your first stop should be reddit.com/r/personalfinance. Bookmark that page and refer back to its Wiki and Prime Directive regularly, both as a student and as you enter the workforce. It has been an invaluable resource to me and 18 million others to learn how to manage money as adults, because grade school doesn't prepare us properly and parents may not be prepared to teach.

When I was in college, I used Mint.com to visualize my spending and track my savings. It's got great visuals for anyone who may struggle with dyslexia or spreadsheets, and any worry about linking bank details to a third-party site should be assuaged by the fact that Mint has continually been recommended by Kiplinger, NPR, and other reputable publications as the top software for young people. It's fully secure and is the most downloaded app for money management.

Q: What are some effective strategies for saving money while in college?

A: Relish this time in your life: it may be one of the last times it's easy to get everyone together in your dorms/houses/apartments and socialize without spending extra money on bars, restaurants, tipping, and the long drive & tolls to get there. To that end, party at home more and buy food & drinks in bulk where you can. Consider joining a bulk member's club (Costco, BJs, etc.) if you have the storage space for large purchases. Consider if you live close enough to the state line to drive a little further if it means paying lower sales tax. Finally, always use what you have first or wait until you're down to the last one before buying more. Things that go bad before you get to use them are just wasted money.

Q: What are the best practices for managing student loans responsibly?

A: First make a monthly budget that allows you to pay all your monthly bills on time, feed yourself, and allow some money for fun. Once you have that budget, only borrow enough money to pay for school and to cover that budget. Do not borrow any more money than absolutely necessary to get you through school. There are always resources for cheaper loans to cover emergencies if they arise, but student loans are more expensive and never default.

If you're able to work while studying, factor that into your budget and make every effort to start paying off your loans immediately. If you can afford to pay more than the monthly minimum, do so but ensure the extra payment is set up to go toward the principal (rather than next month's interest). This will reduce the amount of interest you pay over the life of the loan.

Q: How can I make the most of my financial aid and scholarships?

A: Apply to every single one you can find. Your new side hustle is applying for scholarships. If you're granted a scholarship or financial aid, put that money immediately back into any student loan to help reduce the principal. Your goal should be to graduate with as little debt as possible. Part-time jobs are to help raise money for your living expenses, student loan payments, and fun money. Scholarships are purely to support your studies.

Q: What are the potential pitfalls of using credit cards in college, and how can I use them responsibly?

A: The American credit card industry is a fantastic tool, provided you treat them like debit cards. Use them for everyday expenses and pay it off in full every month. Only use the card if you have the money in cash savings already. The points, bonuses, discounts, and freebies you can get from smart credit card use can make life more fun, but the interest incurred from not paying off the balance in full every month is far worse than student loan interest. If your debt is too high, you may not be able to secure a lease for a car or an apartment or get a mortgage when you're ready for one.

Q: Should I open a savings account or invest my extra money while in college?

A: Absolutely! Refer to r/personalfinance's Prime Directive. It's your money and the banks should be paying you better interest while they get to use it. The safest plan is to build a waterfall emergency savings plan in place. Put 3-6 months' worth of emergency funds into a staggered CD system (so that a new month's worth of money comes available each month) and then consider investing in a Roth IRA for retirement. The more you start saving right now, the faster you'll reach retirement later in life.

Q: What's the best way to handle unexpected expenses while in college?

A: Don't panic. Your college will have a student support team of paid employees whose job it is to listen to your worries and help you navigate the challenge. Talk to them as soon as possible. There may be bursaries or grants available to support students who hit an unexpected rough patch, or worst-case scenario you may be able to place your studies on temporary hold while you take the time you need to sort out personal issues. However, the best defense against unexpected expenses is a good offense: keeping 3-6 months' worth of emergency expenses on hand.

Q: Are there any tax breaks or deductions I should be aware of as a college student?

A: When you file taxes each year, you'll be asked to submit proof of your student loan interest payments. These payments are deductible and reduce the amount of tax you owe, so always ensure you're including this information with your tax return.

Q: How can I build and maintain good credit while in college?

A: If you are responsible enough to pay a bill each month, consider getting a credit card with a spending limit that fits your comfort zone and using it for everyday expenses, or for bigger purchases that you know you can pay off in full when the bill comes. Do not open multiple credit cards at once if you aren't actively using them or if you cannot pay the balance off every month. Using a credit card and paying it off in full each month shows the credit agencies that you are a reliable customer and trustworthy with large amounts, and over time you may be offered better cards with more perks and a higher spending limit. Only take these on if you are responsible enough and able to pay the balance off every month and be sure to close out any unused cards.

Consider checking your credit report yearly from the major credit bureaus, just to ensure there aren't any outstanding issues or that there haven't been any instances of identity fraud, which will make life harder when you go to apply for other lines of credit.