Self-advocacy is one of the important steps students with disabilities need to take as they enter college. But it can be challenging, namely because it's hard to know where to find the resources you need. When Arizona State University student Savannah Treviño-Casias encountered a professor who refused to accommodate her learning disability, she immediately sought help.
"I reached out to the community college's disability services office," she told the National Center for Learning Disabilities. "I also talked to the dean of students. I looked for and found the people at the school who were empowered and prepared to step in when issues like this arise."
While self-advocacy is necessary, it can also be incredibly intimidating. That's why we've created this guide, which provides abundant information about attending college when you have a disability. You'll find details about disability types, common accommodations, and lists of resources. If you're a student with a disability — or you know someone who is — keep reading to discover helpful tips.
College with a Disability: The Basics
While there are a number of laws in place to protect your rights as a college student, sometimes the reality can be challenging. Approximately 20% of college students report having a disability, yet only about 8% register with their school's disability services office. This may be due to several factors, including stigma and lack of information or support.
Depending on your situation, this may be the first time you're navigating things on your own, requesting accommodations, and managing your schedule. We're here to help you understand your rights, find support, and ultimately access the accommodations you need.
Know Your Rights
Many laws protect the rights of students with disabilities, including the American Disabilities Act (ADA), which became federal law in 1990. The ADA protects the civil rights of individuals with disabilities, prevents discrimination, and ensures accommodations when it comes to employment, education, government, private businesses, transportation, and more. There are some limitations to the law, but essentially it ensures that colleges (both private and public) make reasonable accommodations for students with disabilities. This could range from requiring wheelchair ramps leading into buildings to providing sign language interpreters in lectures.
In addition to the broad protections offered by the ADA, the Rehabilitation Act of 1973 prevents discrimination against individuals with disabilities in federal employment or in programs receiving federal monies. Section 504 of the act has led to increased disability support services at colleges and universities. Nearly all higher education institutions receive federal support, so they fall under the jurisdiction of this legislation.
Most colleges and universities have a disability services office, which is a good starting point when you need to request help. You will often need to provide a letter documenting your disability when you request assistance. If you encounter resistance or refusal, you can file a complaint with the Department of Justice, Civil Rights Division.
Disclosing & Discussing Your Disability
While you have every right to choose with whom you discuss your disability, there are some occasions when you'll need to disclose specifics. The following situations may require more thorough documentation or discussion:
Requesting accommodations. A letter documenting your disability will likely need to be supplied (to a disability office and/or professor) in order to ensure you receive learning accommodations.
Accessing benefits/privileges. Depending on your school, you may need to submit a documented request every time you need an accommodation (extra time on an exam, a different type of exam, a course load modification, etc.).
Navigating unusual circumstances. Some accommodations and disabilities might be a bit more nuanced, which is why working with a disability services representative and discussing options may be in order.
Transitioning to College
The most important step in getting the assistance you need is requesting accommodations from the appropriate representative at your school. Be prepared to show documentation that records your disability. Most colleges and universities have a disability services office, but if they don't, you may need to meet with student services or a dean.
Once you've made the initial contact and/or filed an application, you'll be issued an accommodation letter to then show to individual professors and instructors. Depending on your college, you may need to request an accommodation letter every semester or school year.
Once you have your letter in hand, it's your job to meet with your individual professors to set up accommodations. For accommodations specific to exams (extra time, a different type of test), you may need to submit a request before each exam. Have open conversations with your professors to determine best practices.
Resources by Disability Type
Nearly one-fifth of undergraduates report having a disability, and those numbers are even higher in groups such as veterans and older (age 30+) students. So it's important to keep in mind that you are not alone. Visible or not, disabilities are common, and institutions are continuing to adapt their offerings to make them more accessible.
Whether you're currently managing a disability or want to support a friend, there are resources that can help. Below, we've highlighted seven of the most common disabilities, as well as the accommodations that students with this disability might need. We've also scoured the internet for resources that can help make college life a little easier, whether it's a useful app or a link to an online support group — among other practical offerings.
Online College for Students with Disabilities
Attending college online can offer numerous benefits if you're a student with a disability, namely convenience, accessibility, and privacy. Prior to 2020, online options weren't abundant — but the pandemic highlighted a need for remote learning. From the fall of 2019 to the fall of 2020, there was a 97% increase in the number of college students taking at least one online course. That growth has leveled off a bit, but it's clear that online learning is here to stay.
Online colleges look different depending on the program and the school; some are 100% remote, while others offer a partially in-person (hybrid) experience. The classes are usually offered in one of two formats: synchronous (live lectures/classes) or asynchronous (self-paced learning). Depending on a student's disability and learning preference, there's likely an online option that will work. Before choosing an online college, it's a good idea to consider the following pros and cons:
Benefits of Online College
An online college can offer a more inclusive environment for a wide range of students with disabilities.
Depending on the program, more individualized time and communication with the instructor may be available.
The online course experience is more conducive to various types of assistive software (e.g., captioned lectures).
A flexible schedule allows students with disabilities to work at their own pace.
Remote learning can remove transportation hurdles, especially for students with mobility issues.
Because online courses usually have all coursework and information in one place, the communication process is streamlined.
Potential Drawbacks of Online College
Because most communication takes place online, students will have less social interaction, which can be isolating.
Online learning relies heavily on one learning management system, which may be a disadvantage to some learners.
Online learning may pose issues for students with certain disabilities. For example, some students with visual disabilities may have trouble accessing or processing information on screens.
Online learning might be more challenging for students who rely on body language, vocal tone, etc. to learn best.
The availability of online STEM programs is limited, often due to the required lab hours and hands-on coursework. Some research suggests that students have a harder time with online STEM courses compared to those in the humanities.
Interview with an Accessibility Expert
We spoke with Monica McHale-Small, PhD, the director of education for the Learning Disabilities Association of America, to learn more about accessibility in higher education. Experiences will differ depending on your unique situation and school, but we hope this information helps as you navigate the experience.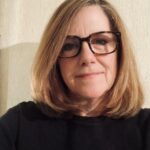 Monica McHale-Small
Monica McHale-Small, PhD, is the director of education for the Learning Disabilities Association of America and an adjunct associate professor of school psychology at Temple University. She is the parent of four adult children with learning and attention difficulties who successfully navigated the transitions to college and career.
As a student, how can I communicate my accessibility needs to my professors and course instructors, especially if I need specific accommodations or support?

At the post-secondary level, your first communication in terms of a need for accommodations must be your school's office of disability support or the person at the institution charged with ensuring compliance and accessibility for students with disabilities. It is that office/person who is responsible for approving requested accommodations and providing the documentation that needs to be presented to the professors/instructors.

Once that documentation is provided, it is the responsibility of the student to communicate their needs to the professor. Some universities streamline that process by sending the accommodations letter directly to the professors/instructors. However, that is not always the case. Whether it is provided directly or not, I think it is in the best interest of the student to meet with the professor/instructor to discuss their needs and disability status. This is a great opportunity for the student to develop self-advocacy skills and for the instructor/professor to become more aware and understanding of the needs of individuals with disabilities. Unfortunately, there is still a lot of stigma attached to disability, and many higher education faculty have room for growth in terms of understanding and their role in creating accessible learning environments.

I also think that this self-advocacy practice in an environment where there are services and supports for students with disabilities is helpful to prepare them for entering the workplace — an environment where they will need to self-advocate without the safety net of a disability support office.

How does a student ensure that the online discussions and interactions with other students are accessible, especially if there is a communication-related disability?

Again, making the instructor/professor aware of any communication needs is a critical first step. I also think it is important that whenever possible, students should inform their peers about their needs. What makes that less possible for many is the stigma around disability in our society. But that stigma is not going to change until more people are aware and understanding of the fact that having a disability does make someone less capable. It just means that they need things done a little differently.

Are there any specific accessibility standards or guidelines that courses and materials should follow? If not, how can I advocate for their implementation?

There are numerous technology tools and instructional strategies available for making learning more accessible for all students. Many universities — including Temple University, where I am an adjunct associate professor — have numerous resources available for faculty. CAST is another good resource for faculty seeking to make their courses and classrooms more accessible and inclusive.

What can I do to ensure that I have a smooth transition from high school to college, especially in terms of receiving accommodations and support?

Even before starting the application process, I would advise students and their families to research what the school has available for students with disabilities. There are certainly some schools and training programs that do a better job than others. Sometimes, deciding on a school comes down to the services and supports that are available for the student. It is important that as soon as a college or post-secondary school has been selected, the student starts to reach out to the disability support office or individual. Find out what documentation will be required and what exactly the process is at that institution for receiving accommodations, before arriving on campus at the start of classes. Before high school graduation, make sure to get copies of the most current IEP [Individualized Education Plan] or 504 plan [plans that fall in line with Section 504 of the Rehabilitation Act of 1973], and any recent evaluations. The post-secondary school is not required to implement the IEP or 504 that the student is bringing with them, but these documents provide important information about the accommodations that the student has been receiving.

How can I stay organized and manage my time effectively, given my disability and any related challenges that I may face as a student?

Executive function difficulties are very common among students with ADHD, learning disabilities, and other disabilities. Executive function coaching can be very beneficial but expensive. Luckily, there are numerous books and online resources with helpful tips for improving organizational and study skills and time management.

Are there usually any college-level clubs or organizations that cater to the needs of students with disabilities? What's the best way to get involved?

Eye to Eye is an organization founded by David Fink when he was in college. Many colleges and universities have chapters of this organization focused on improving "…the educational experience and outcomes of neurodiverse young people, while engaging them…in the movement for a more equitable and inclusive society.