We've all heard the script: Go to college and then get a job in your field. But most of us know it's not as simple as that. Even entry-level jobs often prefer candidates with experience as well as academic credentials. So where do you get experience when you're still a student?
The answer is an internship. An internship is a bridge between a learning experience and a full-time job and is designed for those new to the field. Polling firm Gallup estimates that four in 10 American college students have had some internship experience—and that number is expected to grow.
So, is an internship right for you? If so, how do you get one? Read on to learn the ins and outs of college internships.
Quick Guide to Internship Types
Even if you know you're interested in an internship, you'll need to decide which type is the best fit. Your opportunities will vary by location, field, and type of experience you're hoping for. Whether you're looking to earn some money, network in your field, or earn credit toward your degree, there's an internship for that. Let's take a look at different types of internships and the pros and cons of each:
Paid
Money, money, money! You guessed it: Paid internships pay interns a wage, just like a traditional job. These internships can be found across all industries, although they're especially common in tech and finance. Paid internships are often highly competitive. However, once you're in, you'll be learning real-world skills, making money, and have valuable networking opportunities in your field from the seasoned professionals you're working alongside.
Unpaid
While unpaid internships don't offer any income, don't let that scare you off. In some fields, such as the arts and museums, unpaid internships are common. Unlike paid internships, unpaid interns must be the primary beneficiaries of their internship, meaning legitimate unpaid internships must be geared toward educational experiences for you rather than having you do the work a paid employee would do.
For-credit
Depending on your school and major, an internship might be more than a way to get work experience—it can be a part of your degree program. For-credit internships fulfill requirements toward your degree through supervised, relevant work experiences. These types of internships often must be arranged through your school; see this page at U.C. Berkeley for an example.
8 Steps to Finding & Landing Your Ideal Internship
Once you've decided to pursue an internship, the real work begins! Depending on the type of internship you want, the process can be highly competitive. Here are some concrete steps to take toward landing the right internship for you:
Step 1: Research Internship Opportunities
You'll need to do some research on opportunities for internships of interest to you. This can mean deciding if you're willing to travel for an internship or if you prefer one that's local, paid versus unpaid, etc., as well as if the application requirements and deadlines fit your timeframe. Remember, some internships only accept applicants who are at certain points in their college careers, such as entering their sophomore or junior year, and many require you to apply early, such as the January or February before your year of eligibility.
Step 2: Think Outside the Box
Even if you're interested in an internship, it's a good idea not to get caught up in an "intern or bust" mindset. Look into other ways to get real-life industry and work experience. This can be anything from working with a temp agency to get a summer job in your industry, to participating in a research project through your college, to signing up for volunteer positions tied to your field.
Step 3: Gather Important Documents
Your internship applications will likely need more than just a personal statement. As you're compiling your list of places to apply, stay organized by getting together your application materials. These can include official transcripts from your college, letters of recommendation, official identification for any security checks, and anything else your potential internship requires.
Step 4: Start Applying
Apply, apply, apply! Internships, especially with big-name organizations and companies, can be highly competitive so it's a good idea not to pin all of your hopes on one position. Instead, start your application process early and apply to as many internships as you can that meet your interests. Remember, if you get multiple offers you can make your decision later. Having too many options is a nice problem to have!
Step 5: Prepare for Interviews
Many internships require interviews before you're accepted to the program. Be sure you're prepared. This can include reviewing common interview questions, doing background research on the organization and/or person interviewing you, and picking out an interview outfit. If the interview is via video, be sure you have a quiet space with a stable Internet connection.
Step 6: Follow Up and Say Thank You
It's important to remember your manners. Once you've had an interview, follow up with an email with your interviewer to thank them for their time and reiterate your interest in the role. This shows that you're serious about the internship—and gives your interviewer reassurance that you know how to follow professional etiquette.
Step 7: Persistence is Key
It's important to remember your manners. Once you've had an interview, follow up with an email with your interviewer to thank them for their time and reiterate your interest in the role. This shows that you're serious about the internship—and gives your interviewer reassurance that you know how to follow professional etiquette.
Step 8: Evaluate Your Offers and Make a Decision
You might find yourself with multiple internship opportunities. If so, that's great! Take your time looking them over and evaluate which is the best fit for you. Some factors to consider include length and location of the internship, what the pay is (if anything), if you'll earn college credit, and what networking opportunities the internship provides. Be sure to consider your own goals and needs as you make a decision. Let your top pick know you're accepting their offer. Be sure to reply to all other offers as well and let them know you've accepted another position.
Internship Preparation & Etiquette
Now that you've secured an internship, it's time to prepare—even if your start date is weeks or months away. You'll want to walk in with confidence on your first day, so here are some important tips to keep in mind:
Know the Dress Code
Does your new office have a dress code? This is important to know before you start. Different workplaces have different dress codes–some offices require suits and ties, others have a casual dress code where jeans and hoodies are the norm. Check with your manager or human resources department or see if the topic is covered on the website before you begin your internship.
Be on Time
This should go without saying, but be on time—especially on your first day! Punctuality is an important sign of professionalism, plus you'll need to be there on schedule to meet your coworkers and fellow interns, go through orientation, and be assigned your first tasks. Arriving late throws all of this off kilter.
Make a Good Impression
Ever hear the phrase, "You only get one chance to make a first impression"? It's a cliche, but it's true. You'll want to put your best foot forward at your internship and show you're ready to work and interested in your tasks. This will be helpful not only in a professional context, but also in making friends and possible future contacts among your colleagues.
Exhibit Professionalism
While an internship isn't the same as a full-time job, it's a good idea to treat it like one. Your internship is a professional environment, and you must rise to the occasion. That means maintaining respect and even formality where appropriate and being mindful of the coworker relationships you're forming.
Learn Workplace Expectations
Every office is different. From dress codes and operating hours to unofficial expectations such as how long to take for lunch and how to let your manager know if you're sick, you'll need to learn the norms and expectations of the place you're working. This is something everyone goes through at a new workplace, so don't worry if it takes time—you're there to learn, after all.
How to Get the Most Out of Your Internship
Getting an internship is a good thing—but how can you turn a good experience into a great one? Internships typically last only a few months, so it's important to make the most of each day. Here are some tips to do just that:
Set Clear Goals
What do you hope to get from your internship? Before your internship starts, set specific goals for what you want to learn, connections you want to make, and skills you want to develop and think through how to achieve these goals. You'll be prepared to put these plans into action once the program begins.
Be Eager to Learn
Have you heard the term "growth mindset"? This describes viewing gaps in your knowledge as opportunities for more learning. It's a good idea to approach your internship with a growth mindset—you'll be in a new environment, learning new things, and not everything may come easily to you at first. However, being eager to learn and viewing challenges as opportunities helps you make the most of the work you're doing.
Ask Questions
Feeling confused? Unsure? Curious? Ask questions when you're uncertain or want to learn more—and don't be afraid to speak up! Being unafraid to ask questions has two benefits: Not only will you learn more, but you'll also show your supervisors and coworkers your initiative, curiosity, and commitment to doing things right, which are always good traits.
Take Initiative
While you'll likely have plenty of work to do with your assigned tasks and responsibilities, to make the most of your experience it never hurts to go above and beyond. If there are projects you're interested in or skills development classes or trainings that catch your eye, ask if you can participate. This is a great way to show your interest and work ethic while learning new skills and gaining more professional experience.
Seek Feedback
Internships are a new experience, and it can be hard to gauge your performance—which is why it's important to seek regular feedback. Ask your supervisors how you're doing, use this knowledge to figure out what your strengths and weaknesses are, and work to improve your performance in areas when you're weakest.
Network and Make Connections
In your career, "know who" can be as important as know-how. Internships are a great place to start building the friendships and professional relationships that will become your professional network. As you advance in your career, having professional contacts who can answer questions and connect you with opportunities will be a major advantage.
Build Your Portfolio/Resume
Keep a record of everything you work on in your internship, including your projects and responsibilities. These will be crucial additions to your portfolio or resume to show future employers what you can do. Remember to be specific; it's not only what you worked on, but also the skills you used and the project outcome. Be sure to include any projects that your name is attached to, whether it's a short blog post or a published research paper.
Express Gratitude and Stay Connected
The friendships and connections you build during your internship shouldn't end when the program ends. Keep in touch with your contacts, whether it's through social media, an occasional email, or meeting for coffee. And if someone went the extra mile for you during your internship, show your gratitude. Even if it's only a thank-you note, everyone likes to feel appreciated. Your gesture won't be forgotten.
FAQs About College Internships
Even if you have a plan for finding an internship, it's normal to still have a few questions. Here are answers to some of the most commonly asked questions about internships:
1. When should I start looking for internships?

It's never too early to start looking for internships. Winter break is a good time to start researching potential internship opportunities for the summer, to ensure that you meet the application deadlines. However, internship opportunities can be found year-round, so it's always a good idea to keep your eyes open.

2. What should I include in a cover letter for internship applications?

Your cover letter is a means of introducing yourself, so include the things you want your potential employer to know. In the case of an internship, be sure to include not only the obvious details of your academic experience, but also any relevant extracurricular activities and why they make you a good fit for the role. Remember to also include why you're interested in this particular internship as well and what made it stand out for you.

3. What should I do if I don't receive an offer after an internship interview?

While it's always disappointing not to receive an offer after a promising interview, it's also a very common experience that's not a reflection on you. While you might consider following up and asking for feedback, in many cases it's best to just take a rejection in stride and move on to the next opportunity. After all, there are always more internships to pursue.

4. Is it possible to turn an internship into a full-time job?

Most internships aren't structured to become full-time jobs and have defined start and end dates. However, the professional connections you make at the internship and the experience you gain can be useful for landing a full-time job, including at the same organization. A former intern will have an advantage when a full-time role opens.

5. What should I do if my internship isn't what I expected?

It's disappointing if an internship experience doesn't go the way you planned. If the role turns out to be exploitative or physically or emotionally dangerous, put your health first and quit. However, if it's simply a disappointment as far as the feedback you get or the responsibilities you're assigned, try to be the best intern you can be and learn as much as you can in the process. At the end of the day, you can still put it on your resume and find a lesson from the overall experience. Going into any internship with a growth mindset can help you make the best of it.

6. Should I do more than one internship?

Depending on your career goals, you may want to do as many internships as your schedule allows. While there's no rule saying how many internships you can or should do, be sure you're not overloading your schedule with more work than you can realistically manage or putting yourself at risk of burnout.
Additional College Internship Resources
Finding an internship can be daunting—as can managing your time and doing your best once you get your foot in the door. From job-search databases to resources on how to master your internship, here are some places to learn more about the ins and outs of internships:
This career resource site from Columbia University is full of advice on internships and entry-level jobs, as well as useful links to outside resources for students across different fields.
For students interested in a summer internship in Washington D.C., particularly one in political work, nonprofits, or a government agency, this site provides a searchable database of D.C.-based opportunities.
Based in London, this podcast focuses on the different aspects of the post-college job hunt and is useful for current students, interns, and job hunters.
An app designed to connect students and alumni with recruiters and hiring managers, Handshake is built to make it easy to connect to your ideal internship anywhere in the U.S.—or even worldwide.
One of the largest and best-known job boards on the web, this site can help you search for internships by field, location, compensation, and more, with applications linked to the posts.
To help you track your thoughts and goals during your internship, this physical journal is designed to help you plan, reflect, and stay organized across your internship experience.
This internship-related podcast features weekly episodes reviewing some of the most popular and famous internships and externships and what they're like.
From popular educational company Chegg, this site allows you to search for internships, study, and build skills that make you a more desirable candidate.
This article from a popular job and career advice site helps you go in with the right set of expectations and make the most of your internship experience.
For students looking for internships at nonprofits, this site connects you to opportunities across the country, with search features that make it easy to find what you're looking for.
With over 50,000 members, this online community on the popular platform reddit is a place where you can ask questions and share advice about all things internship.
Great for both students and college interns, this book teaches valuable skills to use in the workplace, from internships to your first job, with a focus on time management.
An easy-to-read but thorough article for how to make the most out of your internship.
This book focuses on internships from A to Z through 100 steps, from deciding to pursue an internship to doing your best once it's begun to taking advantage of opportunities.
From the College of William & Mary, this guide to internships and externships focuses on the Virginia area, complete with links to resources for students.
Interview With an Internship Expert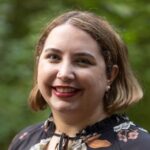 Joanna Miller
We spoke with Joanna Miller, a fundraising and project management professional who worked as an intern during her college years and has utilized that experience throughout her fundraising career. Joanna's professional experience spans the public and private sector in the United States and Australia.
Q: In your experience, what is the typical length of a college internship and are there significant variations?

I don't think there's an officially defined duration, but most of the ones I'm familiar with lasted a semester (typically three to four months) or a summer in between semesters (typically also three to four months).

Q: Applying for internships can be stressful. Can you provide tips for crafting a strong internship resume and cover letter?

Most students don't yet have a ton of transferable experience, so it's important that a resume highlight any professional experience they already have, whether that's babysitting, hospitality, or something more directly relevant. That means it's up to the cover letter to explain the student's interest in a given subject/workplace, what they hope to do after they complete their studies, and how the internship relates to what they are studying.

Q: If I'm asked to interview for an internship, how should I prepare?

Think about what questions the interviewer is likely to ask and prepare your answers in advance. Make sure you have a couple of anecdotes ready to go that demonstrate your interest, passion, and capacity for hard work. Common questions focus on strengths and weaknesses, niche interests within a particular field, and special skills. However, highly competitive employers are known to ask especially challenging questions. This is typically because they are more interested in seeing how you try to answer a question rather than what answer you give. In these settings, you may need to describe your thought process. It's always a good idea to do some research on the employer in advance using sites such as Glassdoor, as you can get a feel for the specifics of what they might ask or be looking for. Most importantly, try to relax and be yourself—you want them to get a feel for who you really are, not just the perfect robot version of yourself. And try to have a few questions ready to ask, too. They can be about things specific to the work, but also general things such as, "What's your favorite part about working here?"

Q: What are common expectations and responsibilities of interns?

I can really only speak to my field, which is fundraising. It's common for fundraising interns to conduct prospect research, coordinate mailings, staff events, sit in on meetings, and draft donor communications. If there's anything specific an intern wants to do or learn about, we always appreciate knowing that at the start of their tenure so we can do our best to work that in. Sometimes intern programs are heavily scheduled and planned in advance; in those cases, tailoring the program may not be possible. It's important to ask about that kind of flexibility during your interview and do some research on how that office has run things in the past.

Q: It's not uncommon to hear of exploitative internships, especially unpaid ones. What legal and ethical considerations should I be aware of when it comes to internships, such as labor laws and workplace rights?

Obviously, laws are always changing and can vary from one state to the next, so it's up to you to know your rights. However, an important federal law to keep in mind states that an intern may not do work that would otherwise be given to a paid employee. If it feels like interns are being used to avoid paying staff, that should definitely concern you! In the U.S., many internships are unpaid, which often speaks to the quality of the experience that you will have in those workplaces. A workplace that values staff and interns will pay all of them, even if interns get a stipend instead of a livable salary. Of course, this raises issues with workplace equity, because if you only hire interns who can afford to work for free or less than living wage, you automatically exclude individuals from certain socioeconomic groups. And if you're doing an internship for college credit, then you're effectively paying your college for the privilege of doing the internship, which can be just as bad. One tangential anecdote that comes from my own personal experience: Be sure to read the fine print in paperwork you have to sign before accepting an internship, especially related to workplace liability. I once smacked my head on an open file drawer during an internship and needed stitches. I had to sign paperwork while I was still bleeding, agreeing that I had waived my right to an ambulance, and later found I was on the hook for the entirety of the hospital bill. Apparently, I had signed away my rights to any expectation of worker's compensation for the injury. Talk about rubbing salt in the wound!

Q: Many internships take place during the academic year. What are some ways I can balance my academic workload with internship commitments effectively?

It's important to understand how much time you need for classes and studying first, before committing time to an internship. That way you understand what your availability is before you make additional commitments and can look for an internship that is best suited to your schedule. Occasionally, compromises will need to be made, like during exam weeks or holiday breaks, so it's very important to communicate your availability in advance and coordinate with your boss.

Q: How can I take my internship to the next level and turn it into a full-time job or a means to grow my professional network?

Make sure you start building a LinkedIn profile while you are in college, and then add your internship colleagues there after meeting in person. You can also connect with alumni from your school who may have relevant experience and/or be willing to meet for informational interviews over coffee. Flattery will get you everywhere, so if you reach out with a comment about something specific to their profile, they are more likely to agree to help you, especially if you ask for their advice. Once you have an internship, do your best to excel and act professionally. Depending on the setting, it may be appropriate to let your colleagues know you would welcome a job offer should something be available. It's not uncommon for roles to be created to suit talented interns, but people will only be moved to do so if they already have a good opinion of you and the quality of your work. Having connections and being fun to work with are only half the battle.

Q: What if my internship turns out to be a challenge? How should I react to negative experiences in an internship?

Challenges are part of life; the only part of them that should define us is how we respond to them. Obviously, your response should depend on the specifics of a situation. If there is a threat to your safety or well-being, you need to act immediately. If you are mistreated or otherwise dissatisfied, that may simply be something to keep in mind before committing to further work or study in the same field or with the same company. Figuring out how to have difficult conversations with your boss or mentor is an important life skill, even if it's hard to develop. Try writing out what you need help with or practicing having the conversation with a friend before having it with the real person. Be sure to offer suggested solutions for the challenges if there are any you can identify in advance. And to the extent that you are able, don't be afraid to ask for help—a good workplace will always try to provide it and, if they don't, they're probably not the right workplace for you. If you're interning, you're supposed to be learning, and that means asking questions, making mistakes, and regularly finding opportunities to try new things.

Q: Once I've got an offer to consider, how can I determine if a given internship would be a good fit and help me achieve my goals?

Obviously, many aspects of career goals and personal values are just that—personal. However, there are important questions you can ask yourself to help evaluate these things: Am I happy doing this work, or do I expect to be? What do I want to learn from doing this work? Is there room for growth or upward advancement in this role or company? How challenged do I want to feel on a regular basis at work, and is this opportunity going to match that desire? How much do I expect to earn, and is this opportunity in line with that or does it offer equivalent benefits? If any of this is out of alignment, how long can I sustain the role anyway? What are my deal-breakers in a company, boss, or colleague?